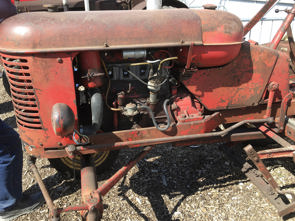 End-of-life vehicles (ELVs) are motor vehicles that are classified as waste.
Waste is anything that you discard, intend to discard or are required to discard. This includes any material sent for recycling or reuse.
The components and materials removed from ELVs, for example batteries, engine oil and other fluids and metal, are also waste.
Vehicles covered by ELV legislation
ELV legislation aims to reduce the amount of waste produced from vehicles when they are scrapped, and ensure that storing and treating ELVs does not harm the environment.
ELV legislation applies to cars and vans, and the treatment requirements apply to all waste motor vehicles, including:
three-wheeled motor vehicles
coaches
buses
motorcycles
goods vehicles, e.g. lorries.
Vintage vehicles do not fall within the scope of the ELV legislation. These are vehicles kept in a proper and environmentally sound manner, either ready for use or stripped into parts. Vintage vehicles can include:
historic vehicles
vehicles of value to collectors
vehicles intended for museums.
The ELV legislation does not cover ships, trains or planes.
Further information
For further details about complying with ELV requirements, you can download guidance on ELV regulations from the Defra website.
 GOV.UK: Guidance on the ELV regulations (PDF, 155K)
In this Guideline
What is an end-of-life vehicle?
Vehicle manufacturers - Your end-of-life vehicle responsibilities
Vehicle owners and operators - What you must do with end-of-life vehicles
Sites that accept waste vehicles