Farm payments; agriculture and the environment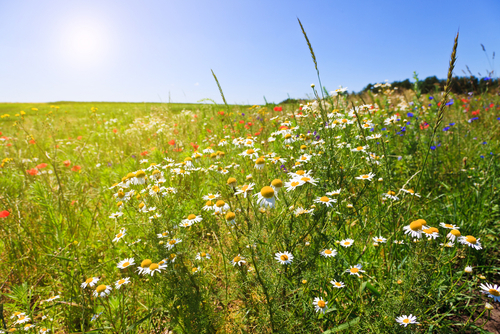 Farmers must meet cross compliance requirements to claim payments under the single farm payment scheme (SFPS) in Northern Ireland and Scotland. The SFPS is an agricultural subsidy scheme for farmers.
To receive these payments, and payments under some other rural schemes, you must maintain certain standards on public, animal and plant health, the environment and animal welfare on your farm. This includes conserving habitats and managing soil and water.
The standards for cross compliance are:
statutory management requirements (SMRs)
keeping your land in good agricultural and environmental condition (GAEC).
What you must do
Comply with the statutory management requirements
The SMRs relate to areas of public, animal and plant health, environment and animal welfare.
Your environmental regulator or payment authority could inspect your farm to check you are complying. If you do not meet the requirements for cross compliance you may not receive part or all of your SFPS payments.
DAERA: Cross compliance verifiable standards 2020
DAERA Cross compliance guidance
Scotland's Rural Payments and Services: Statutory Management Requirements
Keep your land in good agricultural and environmental condition
You must comply with the GAEC conditions to claim your SFPS payments. The environmental GAEC conditions require you to manage your soil, conserve habitats and protect water against pollution and run-off, and manage the use of water.
There are different GAECs for Northern Ireland and Scotland.
DAERA Cross compliance questions and answers
Scottish Government: Good Agricultural and environmental condition requirements and updates
Manage your soils
Good soil management is one of the main requirements of the GAEC conditions.
In Northern Ireland and Scotland you must protect your soils from erosion, maintain soil organic matter and protect soil structure.
Scottish Government: GAECs for soil erosion

 Comply with water abstraction regulations
A new GAEC requirement was introduced in 2010, for farmers and land managers who abstract water for irrigation. If you already have a water abstraction licence you must comply with its conditions. If you abstract water and don't have a licence, check if you need to get one in our guidance on water use and abstraction for farmers.
Groundwater
Since January 2014 the Protection of Groundwater against Pollution requirement, has moved from SMR to being GAEC. The aim of the requirements is to protect groundwater against pollution by controlling the discharge or disposal of hazardous substances or non-hazardous pollutants.
Guidance on GAECs
DAERA: Cross compliance verifiable standards
Scottish Government: GAEC guidance (Scotland)
Good practice
Agri-environment schemes
If you are a farmer or land manager and you manage your land well, you may be able to receive money from agri-environment schemes. The aims of agri-environment schemes are to:
conserve wildlife (biodiversity)
maintain and enhance landscape quality and character
protect the historic environment and natural resources
promote public access and understanding of the countryside
protect natural resources
manage the risk of flooding
conserve genetic diversity.
There are different schemes in Northern Ireland and Scotland.
Northern Ireland agri-environment schemes
The Department of Agriculture and Rural Development (DARD) in Northern Ireland is responsible for the administration of a wide range of grants and subsidy schemes to support the local farming and fisheries industries.
DAERA: Agri-environment schemes
Scotland agri-environment climate schemes
The scheme supports environmentally friendly land management practices that aim to safeguard and improve Scotland's natural heritage and help businesses adapt to climate change.
Scottish Government: Scotlands agri-environment climate scheme
Further information
Northern Ireland
DAERA: Cross compliance for farmers
DAERA: Cross Compliance Verifiable Standards
Scotland
Scottish Government: Cross compliance guidance
Scottish Government: PEPFAA code of good practice