Wednesday, September 12, 2018
Every year 53,500 tonnes of food is wasted from restaurants in Scotland, estimated at around £64 million. With around 34% of this being the good food left by the customer at the end of a meal, 'plate waste'.
Zero Waste Scotland's research showed that two fifth of customers are often too shy to ask for a 'doggy bag' however when offered to take their leftovers home the majority of customers accept. Their Good to Go Scheme has since been developed to reduce this food waste by giving customers an easy way to take uneaten food home thus saving food from the bin. The boxes also address the safety fears of the customers by providing with instructions for keeping the food safe.
Participating restaurants have found that where customers were proactively offered doggy bags their average food waste was reduced by up to 42%. Some also reported an increase in sales by being part of the Good to Go scheme as customers who weren't sure if they could manage additional courses ordered them when they knew they could take any leftovers home.
The scheme is currently providing free starter packs for SMEs, containing all the necessary materials to provide this take home service, including 300 boxes, promotional materials and staff briefing documents. It is also a good opportunity to enhance your sustainability credentials as you will be recognised by a national initiative.
Zero Waste Scotland wants your support to reduce food waste and reach Scotland's target to reduce food waste by 33% by 2025. They are currently looking for more business to sign up to this scheme with 200 free starter packs ready to be sent out to SMEs.
To find out more or to order your free starter pack, click here.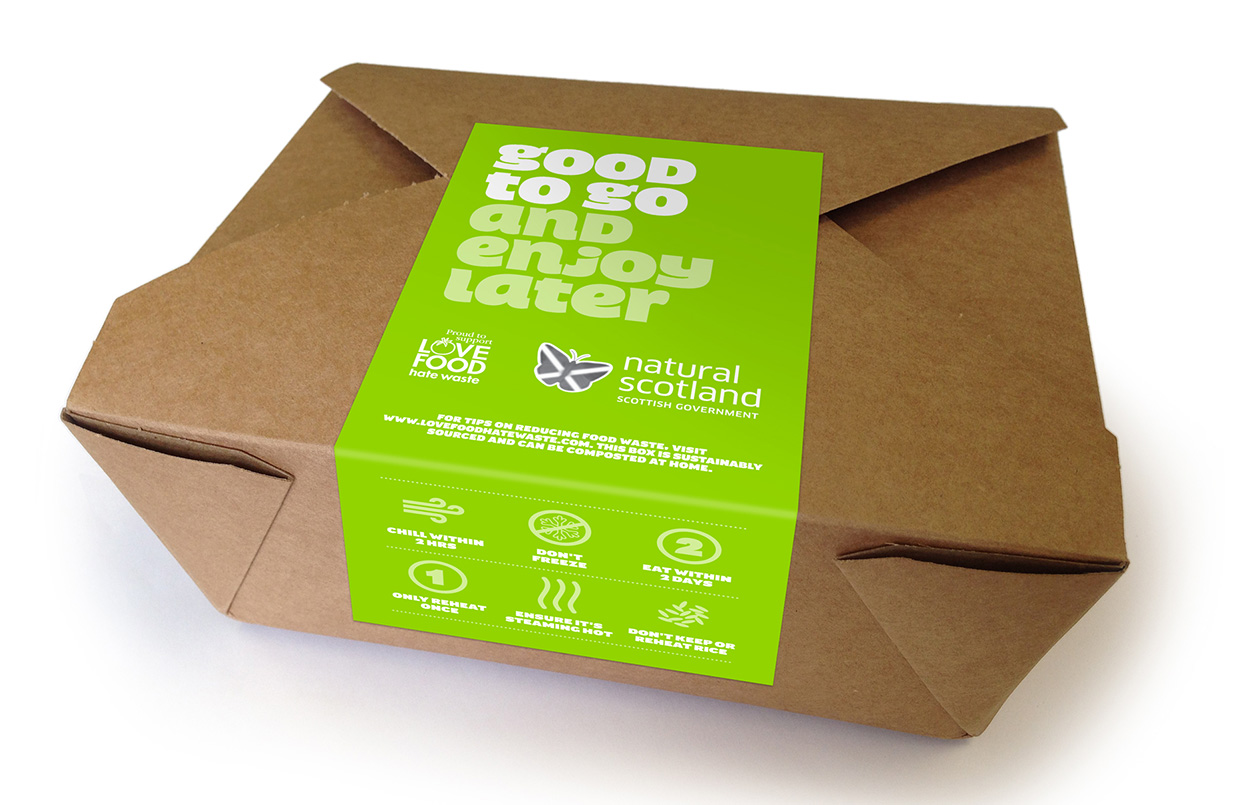 'Bring-home-box' - Northern Ireland
Around one-third of waste produced by restaurants in Belfast comes from food that customers have left on their plates.
Belfast City Council's initiative now allows participating restaurants in Belfast to provide a 'Bring-home-box' that allows customers to take their leftovers home and allows businesses to cut down on landfill waste and save money.
The box is compostable and can be recycled in your food waste bin. So next time your out for a meal - ask for a 'Bring-home-box'.
For information on participating restaurants or to sign up to the initiative, click here.