Secondary containment requirements for containers, plant and refuelling.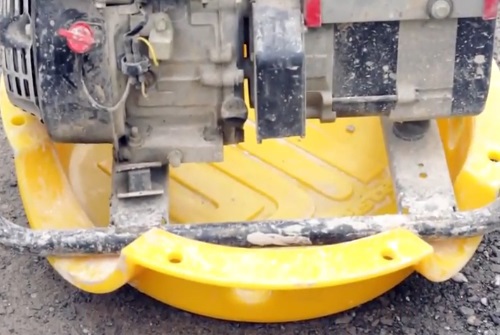 Drip trays provide temporary storage for containers and drums. They are useful for preventing drips and small leaks onto the ground, mainly in operational areas where chemicals and small amounts of fuel or oil are needed. They are not bunds and will not prevent large quantities of chemicals or fuels from spilling onto the ground.
Good practice
There are several types of drip tray available for storing less than 200 litres of fuel. These include drip trays with built in oil separators (interceptors) and basic metal trays with upturned sides.
You must empty drip trays regularly. Otherwise they will have insufficient volume to contain any spill that may occur.
A sheen on the surface of water in a drip tray shows that oil is present. You can remove oil by using oil-absorbent pads that are suitable for use on water. You may need to dispose of used oil-absorbent pads and drip tray contents as hazardous/special waste.
Rainwater from drip trays used for storing oil and fuel should only be poured out onto the ground if there is no oil sheen on the surface.
Rainwater in drip trays that are being used for storing chemicals may be contaminated. But the contamination might not be visible. If in doubt, you should test the rainwater and remove it from the site as hazardous/special waste if necessary.
Further information
GPP 2 Above ground oil storage tanks (Adobe PDF - 276KB)
GPP 21 Pollution incident response planning (Adobe PDF – 318KB)